We offer you a wide variety of diving tours for certified, non-certified divers, as well as the possibility of a snorkeling tour for family members and friends who do not want to dive. Our instructors speak various languages: English, Russian, French, German, Spanish, Dutch, etc.
Registration, license and insurance are provided for all our tours.
For group tours (each day and according to the time table) we can offer diving tours by special catamaran, large three-deck diving ship, speedboat (standard and VIP) and diving from the shore of Koh Nangyuan.
It is one of the most popular options, as this catamaran is specially adapted for diving. It can be booked for a certified diver (special price for a diver with his equipment), for a non-certified diver or non-diver.
We offer two group tours for non-certified and certified divers, as well as for those who prefer snorkelling on Koh Tao and unique tour to Angthong + Tao in one day (with dives near Tao or Nangyuan). Schedule is on the site.
For certified divers, there is package Big 3 (Chumpon Pinnacle, Southwest Pinnacle, Sail Rock), Ko Tao 3 (3 dives) and Sail Rock.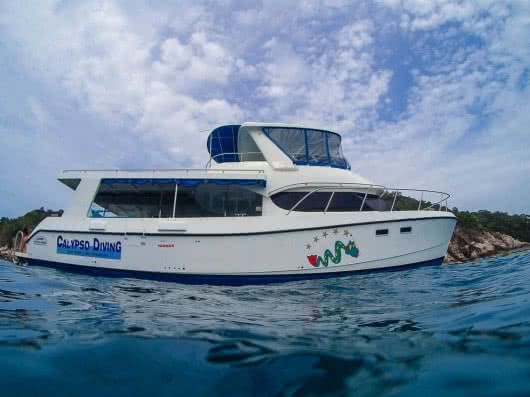 It is one of the most popular tours. There is special price for a snorkeling option. You can explore the underwater world of Angthong Marine National Park (2 dives, maximum depth is 18 meters), Sail Rock (the best dive site of the South China Sea, 2 dives, maximum depth is 25 meters), it is one of the most recommended tours as the diving ship reaches Sail Rock very fast (within an hour and a half), Pinnacle and the southern coast of Koh Tao (2 dives, maximum depth – 24 meters), as well as Pinnacle, the southern coast of. Tao and Sail Rock (2 dives, maximum depth is 25 meters).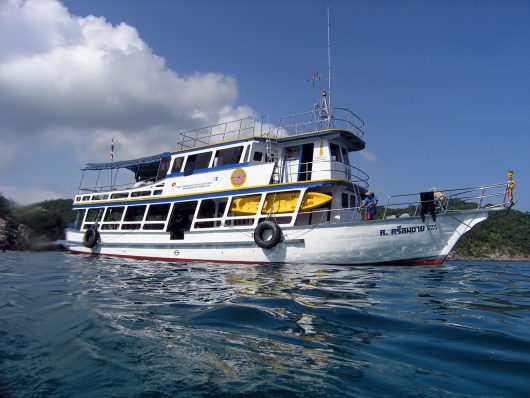 The great advantage of these tours is that you will very quickly reach the dive site. But on the other hand, diving from the boat is more comfortable if the sea calm (this is especially important for diving the first time).
We offer standard and VIP tours on speedboats (diving and snorkeling). The capacity of boats is small: for VIP tours – not more than 12 people by two-engine boats and 18 people for three-engine boats. During VIP tours you will be offered extra services such towels, etc. For standard tour on twin-engine boats maximum of 16 divers are allowed.
Since we work with several best companies on the island, we can offer you any tour almost each day.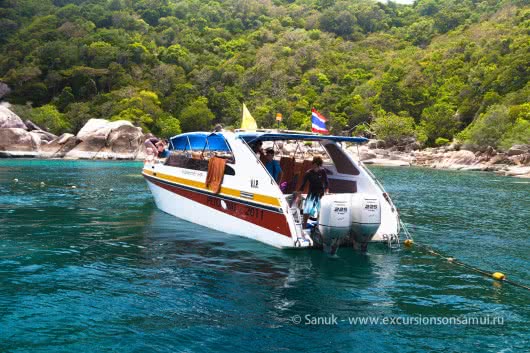 Very comfortable and beautiful tour, which we especially recommend for the first dives (diving from the shore is very easy, psychologically comfortable, especially if the sea is not calm and diving from the ship sometimes is scary). We highly recommend this tour for families and groups where there are people who do not want to dive. During this tour they will have a great time on the island – they will swim, sunbathe, snorkel, take pictures at viewpoint (one of the most beautiful in Thailand) and dine at a nice restaurant. Your personal (or mini-group) diver will meet you at the hotel and will accompany the entire trip, including a return transfer to the hotel.