Cruises by Chantara junk boat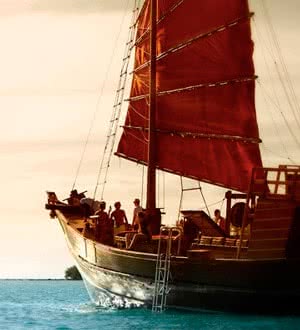 Simply the Best!!!!!
WOW, What a day! We went on this cruise as part of our honeymoon, as we got married on the island only 2 days before. We wanted to just cruise round, chill out on the deck and take in the scenery. The fact that we stopped for a swim twice, had the option of snorkeling, or fishing as well as a visit to the beach for a massage or jet ski was an added bonus for us. The buffet lunch on board was freshly cooked, tasted wonderful and plentiful enough for seconds and the food didn't just stop at lunch. There was fruit, ice cream, nuts, muffins, chocolates and free non alcoholic beverages until you heart was content. The crew was amazing, super friendly and ready to help whenever needed. Marco was a magnificent host, offering info when needed or silence if you wanted to just relax and chill out. A professional team that made you feel at home. The boat was comfy and full of character. So many opportunities for wonderful photos. Can't wait for our next journey on the beautiful Chantara.