Cruises by Chantara junk boat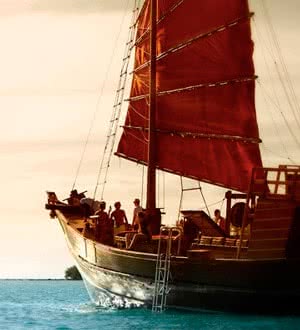 Best cruise on Samui
A cruise around Koh Phangan aboard Chantara is among the best things you could possibly do while on Samui. We chose the sunset cruise (on Thursdays) and we had a perfect day, mainly thanks to the amazing crew. Sailing on an authentic junk boat offers a very laid back feeling, so much different from the other "speed boat tours" - it's a perfect getaway for anyone seeking a true experience. It will definitely be one of the highlights of your stay on Samui - just bring your swimming suit and sunscreen - and enjoy, as all the rest will be very well taken care of.
As the day goes by, you'll get the chance to snorkel in a stunning location, discover an unspoiled tropical beach and share some quality time with your family, friends and the highly professional crew. Moreover, the lunch as well as the little treats offered along the trip are excellent. So go ahead and book the Chantara cruise now - you won't regret it!
Thanks again for this magical day, we'll definitely do it again next time.