Chanita Thai Cooking Class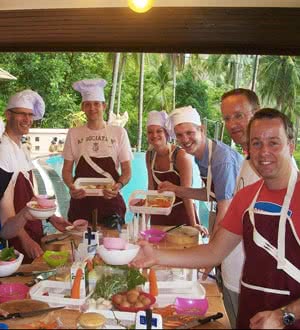 30 min cooking class...
We started our cooking class by 10:30 and were hurried through everything and told "Thai cooking very fast! Fast fast!"- so fast that we had finished making our 3 dishes and were sat down to eat by 11:00am..left by 11:45. Food was incredible but we felt all we did was chopped meat and vegetables- seasonings etc were added by the chefs assistant so we didn't do much and as a result the experience was over far too quickly for the price (1500b) we paid. Desert is brought to you, you don't make it. Nice clean environment and friendly guy but we felt there could have been a lot more to it!