Private: Romantic sunset dinner cruise on "The Red Baron"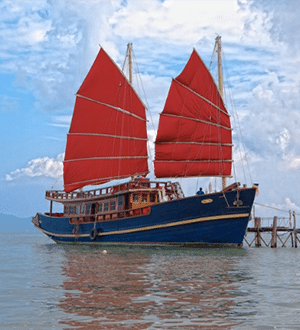 We were lucky to to sail on this boat!
The weather was wonderful. Sailing around the island...even more wonderful. Many thanks to the owner of this splendid ship and his wife Svetlana. There are so many positive impressions! I recommend it to everybody who is staying on Koh Samui! Perhaps next time when I'm on this island I will sail this boat again!