Jeep safari route 360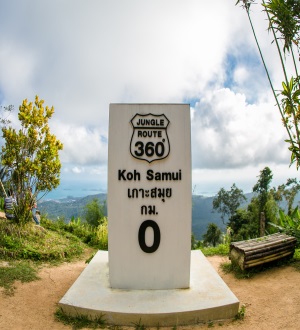 A very funny guide Tony, with whom we laughed to tears, he told various funny stories while we waited for those who were lagging behind. After carrying us a lot of useful and interesting information related to the Play Lai temple complex and the Big Buddha temple. Very impressed by the figure of the goddess of mercy Kuan-Yin. My husband dreamed to see the Big Buddha with his own eyes, and now the dream has come true! Next were the coconut and rubber plantations and, accordingly, coconut tasting and a master class on the extraction of rubber juice. I remember Jungle Road Park with a viewing platform and a Thai-style lunch. And it was also cool to ride the hellish road that sits on the jeep's cab))) Perhaps the most impressive impression was left by the waterfall, because I literally climbed right into HIM) unknown gave. And this is no joke, because I still have no pain in my back and neck.
This tour is carefully put in my piggy bank of memories) Thank you so much!