Private: SITCA cooking classes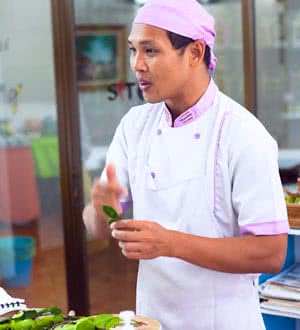 HIGHLY recommended
I booked this for my husband and I - he wasn't interested but attended anyway. By the end of the class we were having so much fun that my husband suggested we book another class so we did!
The menu is set - the same each week. We did the Monday and Wednesday afternoon classes with teacher Wit, who was exceptional! Funny, patient and very knowledgeable.
Anyone can attend, even children of 'cooking age'. The food is amazing, the classes are extremely organised, you get your own recipe book to take home and can take notes throughout the class. The staff also take photos with your camera and each individual student makes enough food to feed about three average adults so you can invite friends to help you eat afterwards (for free!).
Highly recommended by me! Can't wait to go home and show off my skills as it is all now so much easier!