Many interesting new tours on Koh Samui!
Living Samui – city tour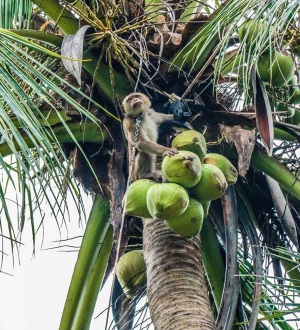 The tour "Living Samui" is designed for those who want to see authentic Thai life away from the crowded tourist routes. The tour is organized by a Thai family that owns a private elephant farm where nine thick-skinned giants are treated with love and cared. You will visit the local coconut farm, learn all the secrets of cooking fragrant Thai curries, visit the OTOP gift shop (an abbreviation for One Tambon One Product, so called local products produced only in this place), enjoy real Thai food.
These tours show the real "living" Thailand – calm and philosophical.
7 Islands – group tour to Koh Tan, Koh Madsum and Five Islands on a speedboat!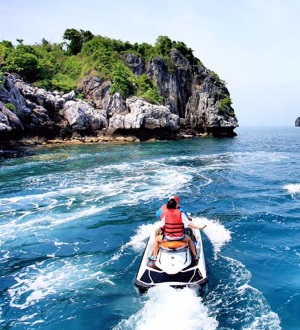 A unique group (and private) tour on a speedboat (not on a longtail!) to Koh Tan, Koh Madsum and Five Islands. It starts from the south of Koh Samui.
You can not only swim at the coral reef near Koh Tan (the best snorkeling site near Koh Samui) and sunbathe on a snow-white beach at Koh Madsum, but you can also head to Five Islands, admiring their wild beauty and majesty.
Duration of the tour – 4 hours. You can choose between a morning or afternoon (with a sunset) cruise. Lunch is included only in the morning tour.
New jeep safari sightseeing tour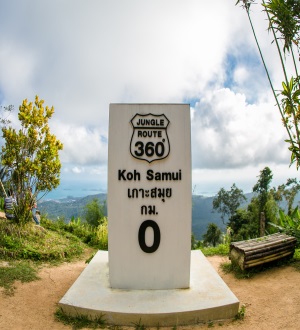 A fascinating tour with a visit to the main island attractions with English, German and Russian guides.
You will ride along mountain jungle roads with panoramic views over the island to the Phutboon plantations. You will be fascinated by one of the most unusual, impressive and very romantic places on Koh Samui – a private view point located at an altitude of 615 meters above sea level, with a 360 ° view around and a very nice local restaurant – Jungle Route 360 °, where you will have a delicious lunch.
Black Kiss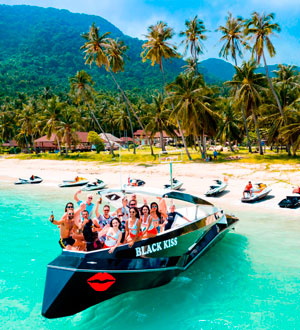 New stylish speedboat for private tours to Koh Phangan and Angthong national marine park. Fishing and parasailing is included!
Jet ski safari camp on Koh Phangan or Angthong national marine park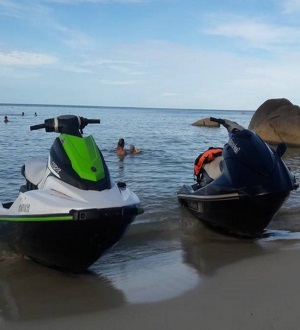 The only jet ski tour with overnight camping on the beach of Koh Phangan or on the beach of Koh Wua Talap at the national marine park. Are you ready for an adventure? It starts each Wednesday on Koh Samui!
Quest tour "Save the world"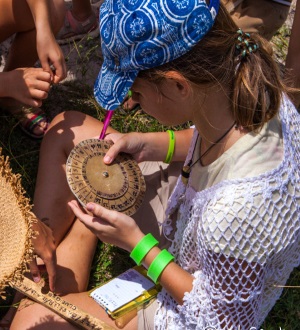 The only professional quest tour. Adventures start on Koh Samui where you will find the first code. Then you will sail on a longtail boat to Koh Tan where you will find many secrets and mysteries that you will have to puzzle out.
The tour will be interesting for families and friends who like interesting unusual tours. No matter what language you speak.
Eco tour to Koh Tan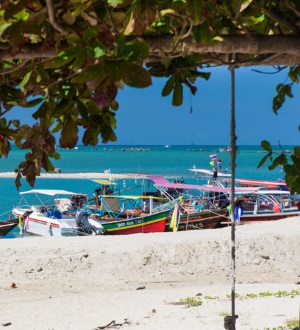 An interesting and informative tour for adults and kids with ecological bias!
You will learn a lot of interesting things about the local flora and fauna, traditions and customs of the local population, walk through the real mangroves and swim on kayaks!
High park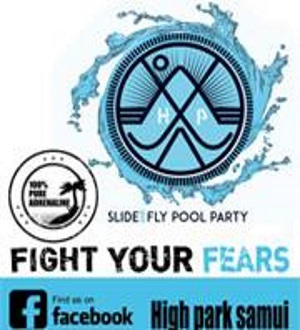 A new park with a big water slide for adults is opened in Chaweng! There is a swimming pool, several bars and pool table on the territory.
Moreover, there is a stunning view over the island. This is a wonderful place to unwind!
Water attraction "Tornado"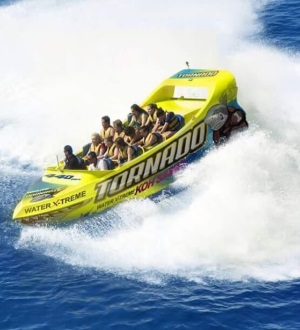 It is an exciting new attraction in Thailand, the only jet boat that can speed above the waves at up to 90 km per hour while submerging safely in & out of the ocean with 360 degree turns! Hurry up! Limited tickets are available.
Cheo Lan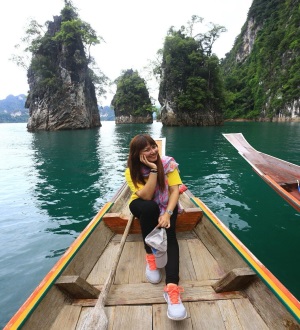 One-day or overnight tours (1 or 2 nights) at Khao Sok (Cheo Lan lake).
We can offer package tours to the hotel on the lake. Round transfers, accommodation, meals and excursions are included.
Tours on one-motor boat "Hemingway" from the south of Koh Samui to Koh Tan, Koh Madsum and Five Islands.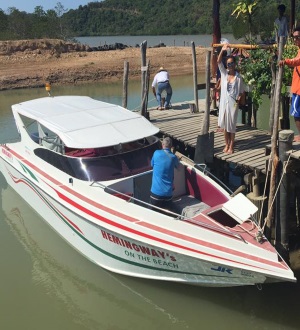 A comfortable modern speedboat that accommodates up to 9 people will wait you on the beach of Thong Krut, located in the south of Koh Samui, very close to Koh Tan and Koh Madsum. Therefore, you can reach the islands in five minutes after departure. For romantic couples we offer cruises at sunset, where you can admire the most beautiful sunsets with a glass of wine. You can even stay for dinner at the restaurant on the beach.
Private tour by longtail boat to Koh Tan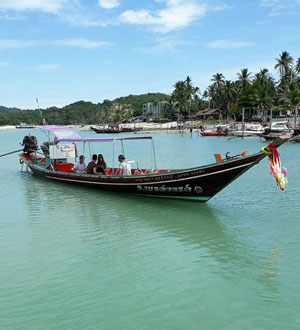 Budget and comfortable tour by a traditional Thai longtail boat to Koh Tan and Koh Madsum with charismatic cheerful captain.